Meet Cristiano Ronaldo's perfect lookalike who lives in England (photos)
An Iraqi man named Biwar Abdullah has attracted massive global attention due to his resemblance with Juventus and Portugal international Cristiano Ronaldo. Biwar has not met Cristiano Ronaldo, but he is said to have been following the Portuguese star since he began his career at Sporting Lisbon as a teenager.
According to the report on UK Sun, 25-year-old Biwar Abdullah left Iraq in May this year, and he is currently living in Derby in the United Kingdom.He is said to be in England for better means of livelihood, and was spotted by a local shop owner, Shane Douglas who noticed how much he looked like the ex Manchester United superstar. Biwar is often keeping up with the trends, changing his hairstyle to suit that of Ronaldo and buying similar clothes and football kits to him. "I am Kurdish, from northern Iraq, when I am at home I get a lot of attention, people stop me in the street and they ask for pictures, I don't mind it, I always stop for people. "Most think I am Ronaldo straight away, it's a nice feeling, I wish I had half the skill he does. "I do play football, I play in the same position as him and I wear the number seven shirt - just as he does. My dream is to one day meet him,'' Biwar explained according to UK Sun. Some time ago Obiaks news also did a feature on a man who also looks like Argentine Star Lionel Messi.
See some of his pictures below: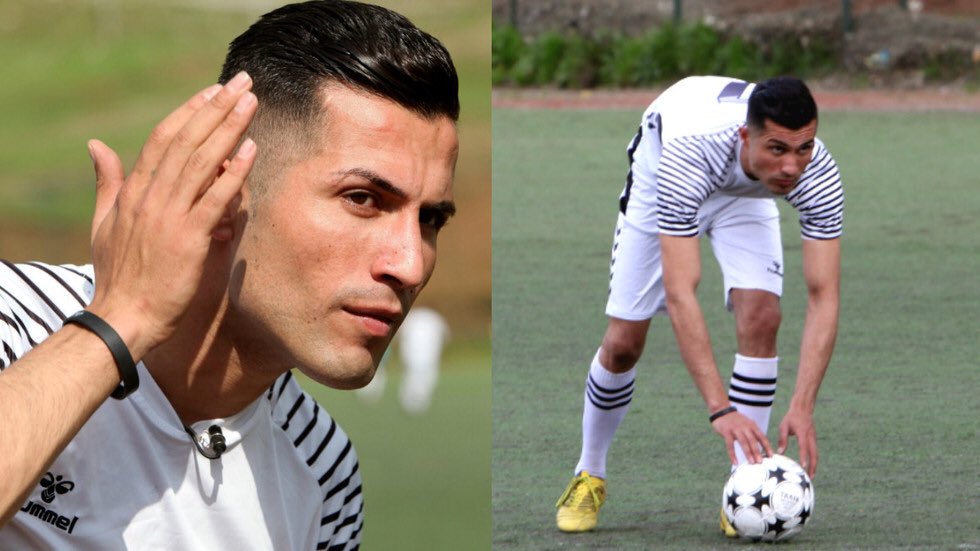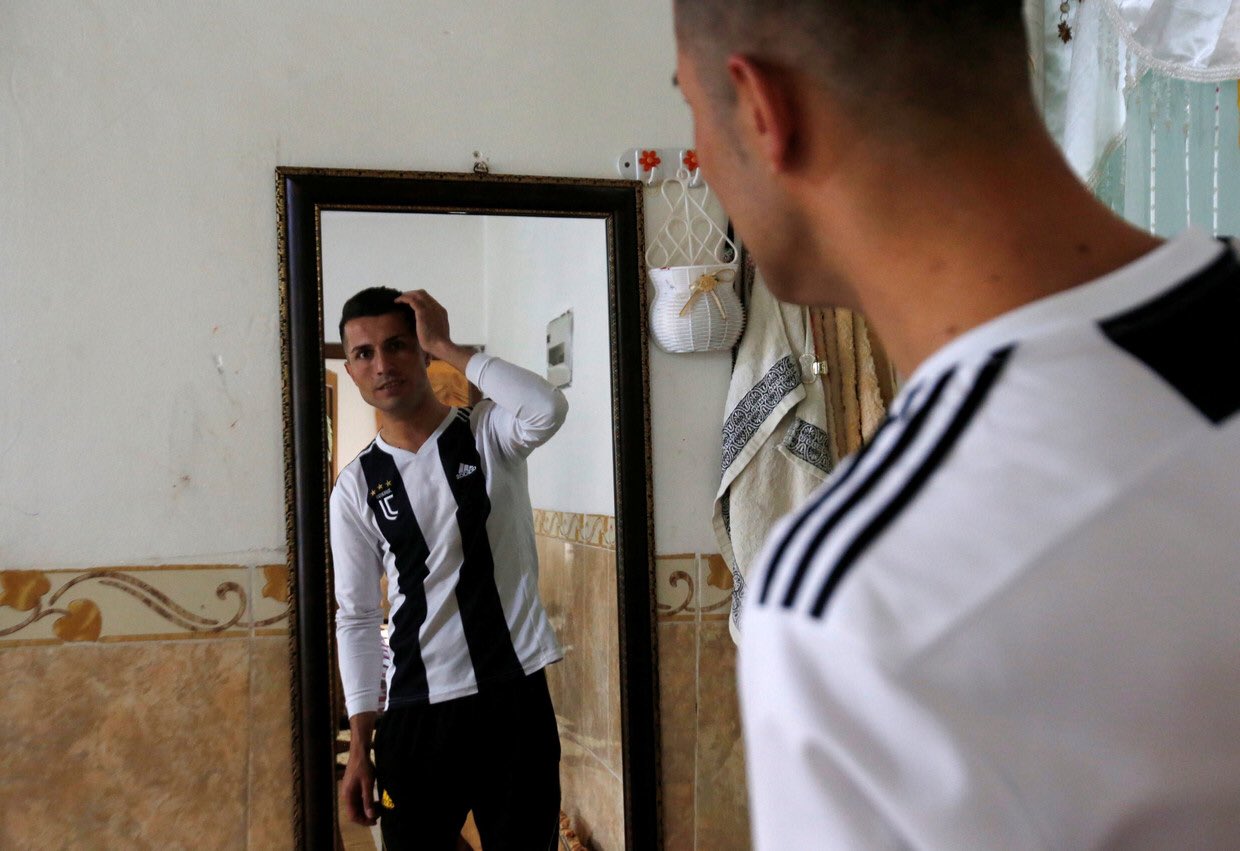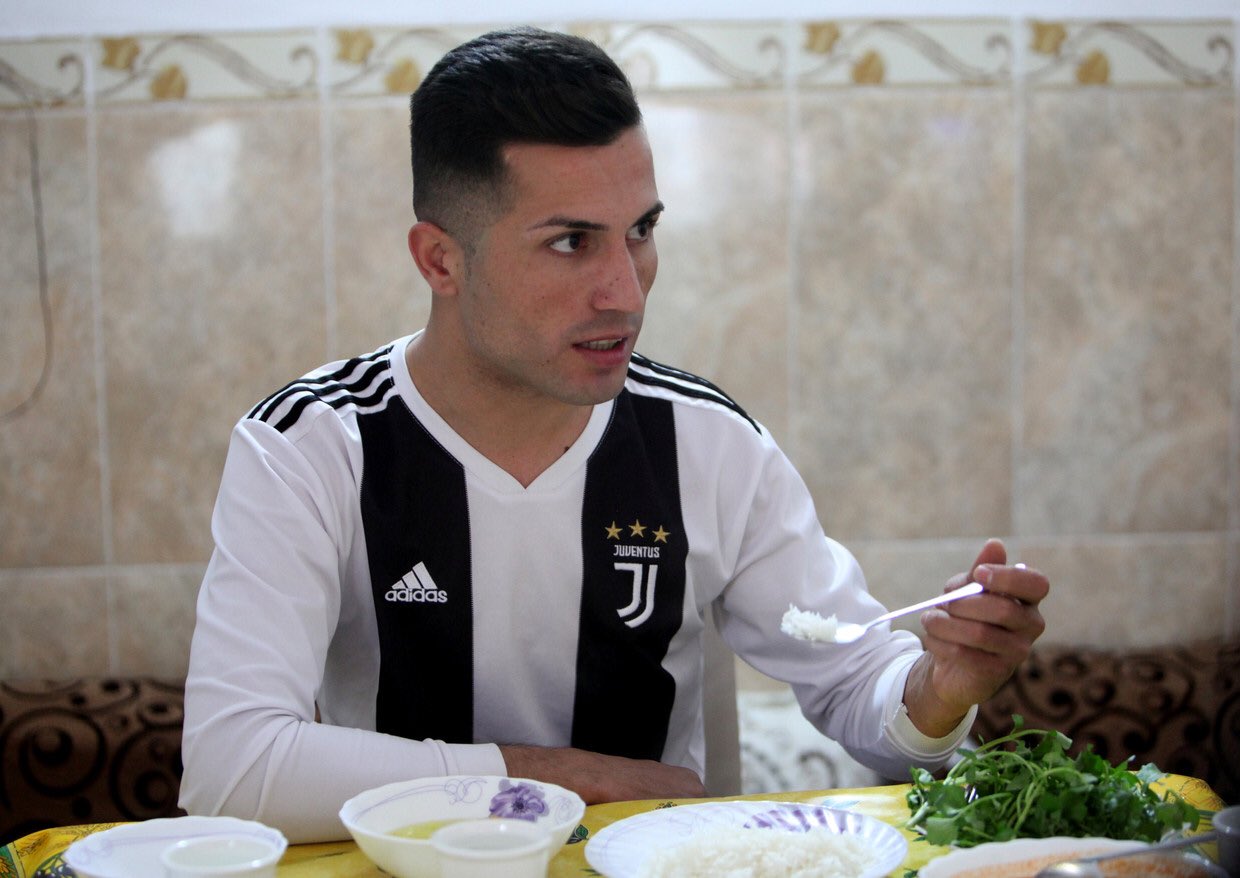 Related News